THE MOST POPULAR DECKING MATERIALS
Decking is an essential aspect of any outdoor living space, providing an attractive and functional space for relaxation and entertainment. However, with so many decking materials available in the market, choosing the right one for your project can be challenging. In this article, we'll explore some of the most popular decking materials and their features to help you make an informed decision.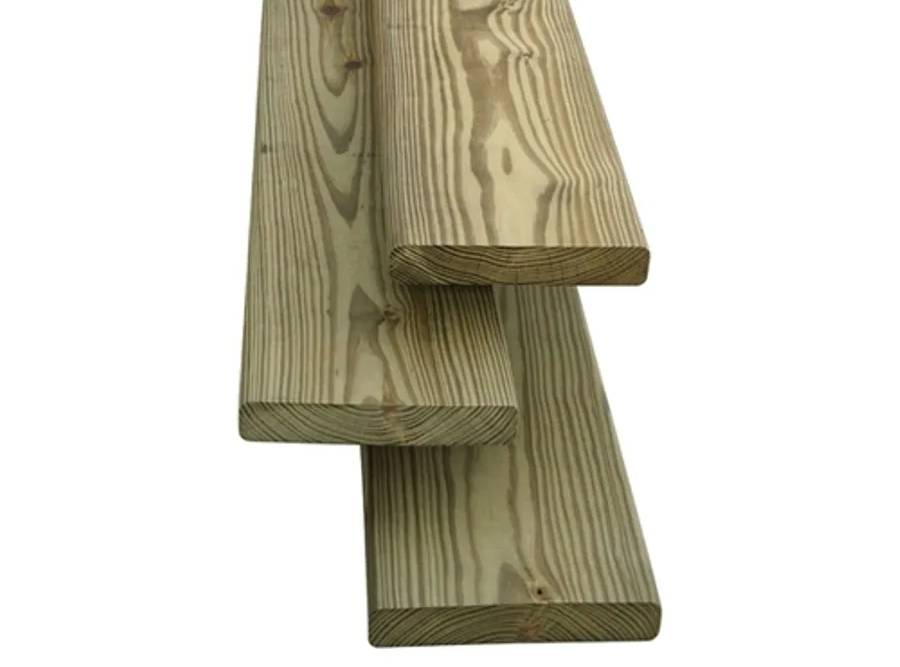 Дерево — это самый популярный материал для настилы из-за его естественной красоты, тепла и вневременной привлекательности.
К наиболее распространенным породам древесины, используемым для настилки, относятся кедр, красное дерево и сосну, подобная процедура.
Кедр и красное дерево сохраняют устойчивость к гниению, разложению и повреждению насекомыми, а сосна, такая обработка, применяется химическая обработка для предотвращения гниения и разложения.
Тем не менее, деревянный настил требует регулярного ухода, такого как окрашивание и герметизация, чтобы он сохранил хороший внешний вид и защитил его от атмосферных воздействий и повреждений.
Кроме того, деревянная террасная доска со временем меняет форму, растрескивание и расколам.
Composite decking is a modern alternative to wood that offers the same beauty and durability without the maintenance. It's made from a blend of wood fibers, plastic, and binding agents, resulting in a strong and durable material that resists rot, decay, and insect damage. Composite decking is available in a wide range of colors and textures, allowing you to create a customized look for your outdoor living space.

Composite decking can be expensive, and it may not have the same natural look and feel as wood decking. Also, composite decking can get hot underfoot, making it uncomfortable to walk on in hot weather.
PVC decking is a low-maintenance decking material made from 100% plastic. It's durable, resistant to rot, decay, and insect damage, and doesn't require staining or sealing. PVC decking is available in a wide range of colors and textures, allowing you to create a customized look for your outdoor living space.


IPE Deck Tiles are designed for constructing raised wood decks over exterior surfaces such as rooftops, terraces and plazas, in both residential and commercial applications.
Tile Tech's IPE Wood Tiles are constructed from kiln dried 1×3 IPE wood face slats secured to 3 IPE wood support runners (battens) using corrosion resistant stainless steel screws. Due to their high structural strength, dimensional stability and low flexing.
IPE Decking have the most modern style so far. These tiles are made out of certified ipe wood lumber, also pronounced EPAY wood, consisting of Tabebuia species, which is deemed as the most vital substance. They are intertwining tiles that are made out of IPE lumber. These days, they are used to make decks and are growing more and more popular among homeowners who have a luxurious preference. When this kind of tiling is set up on your deck, they can create a continuous intertwining design on the surface. Replacing or removing them are just as simple as setting them up, as well
Brazilian hardwoods naturally resist mold, decay, & termites – no chemicals needed. A proven lifespan of at least 30+ years.None of the maintenance is needed if you are looking to keep the natural look unless you let it naturally let it weather gray.A safe, natural and fast-drying slip resistant surface, Safe for bare feet, & surface stays cooler even during hot weatherA wide range of colors that match to accentuate your home's style
In conclusion, choosing the right decking material for your outdoor living space depends on your preferences, budget, and maintenance requirements. Wood decking is the most popular and traditional option, while composite, PVC, aluminum, and natural stone decking offer alternative options with different features and benefits. Consider your needs and consult with a professional to make an informed decision and create a beautiful and functional outdoor living space.